Name:
Address:
City:
State:
Zip:
Cell Phone:
Home Phone:
Cottage:
Number of Guests:
Date of Arrival:
Date of Departure:
Notes:




We are working outside most days on our spring clean up so we might not be
able to answer the phone. If you do call, please leave a message!!

We are sorry but we do not allow any smoking or pets!



---
[ Home | Map | Layouts & Rates | Availability | FYI | Contact Us | COVID-19 ]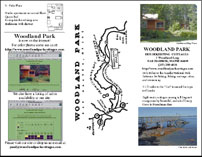 https://www.woodlandparkcottages.com


e-mail: woodlandparkcottages@gmail.com

Woodland Park Cottages, 3 Woodland Loop, Bar Harbor, ME 04609; (207)288-4016
copyright Paul Mun 2001